BUSINESS SERVICES SIMPLIFIED 
Coming up with brilliant ideas is easy, right? It's the execution that is the hard part. 
Defining next steps, putting them in order on a timeline, understanding what a realistic schedule is… all of these activities might sound like a lot of background noise. This is where we come in. We have carefully curated a team of professionals that will help you navigate your path quickly, efficiently, and with a sense of confidence that things are happening the way they should. 
VIRNA COTHRIN, MBA, PMP
CEO & PRINCIPAL CONSULTANT
Over the past 15+ years I have served in many capacities: Owner / Client Advocate, Consultant, Change Leader, Program Manager, Small Business Owner and Chief Strategy Officer (just to name a few!). I have worked in various sectors, but my favorites are by far the healthcare, construction and entrepreneurial arenas.
I am most often brought in to organize and oversee the scariest, most ambiguous efforts that an organization might take on. Don't quite know what this idea means to your business? Have an idea but don't have a plan to bring it to life? Want to work with an external strategic partner, but you're not sure how to blend your culture and theirs? These are the kinds of efforts I have worked on. I specialize in making transformational initiatives feel comfortable and achievable.
More than anything, I take the greatest pleasure in helping individuals and organizations identify and realize their maximum potential. To my core, I am a connector — I bring people together for a common goal that they may not have initially even realized. I am truly privileged to have the deeply rooted relationships I have been blessed with over the years.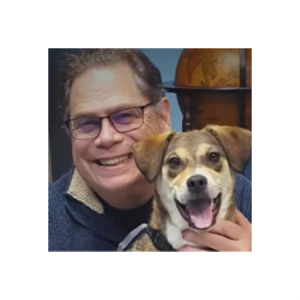 WAYNE COTHRIN
PARTNER & GRAPHIC DESIGNER
I'm proud to be a retired Navy Veteran, who has been around the world a few times. My career path has led me through aviation engineering, electrical trades, low voltage engineering and computer drafting. My True North, however, lies in the creative realm. I enjoy creating art – be it jewelry, home renovations or photography.
With a degree in graphic design and a long love for photography, it is no surprise that I have channeled my energy into providing these services to others. My most recent projects include:
Graphic Design – Logos, Inspiration / Oracle Cards, Digital Media Artwork and Weekly Planner
Photography – Professional Head Shots, Personal Branding Sessions, Community Events, Workshops / Conferences, Travel Photography and Real Estate Photos (HDR images and aerial photos by drone)
It is my joy to take your visions and inspirations and turn them into colorful visuals that share your story. Let's bring your messages to life.
COLIBRI BLUE GROUP NETWORK
WEBCENTREX
Based in Northern NJ, Webcentrex, LLC, is a web hosting and development firm that offers website services with a personal touch. Alex Stamatellos is the founder and CEO of this firm, serving some of the top small and mid-sized businesses in the NJ market. 
An avid motorcyclist, Alex brings that need for speed and agility to every client's website and project. He believes that you don't have to sacrifice innovation for the sake of reliability. Through his passion, he delivers clean and beautiful websites in a secure hosting environment that exists in the domestic United States. 
In a world where service providers respond through chatbots and email, Alex is there for us. 
MARIA PORTER
MUNDO CONTRACTING
I am Maria Porter, founder and CEO of Mundo Contracting, a virtual business support firm that specializes in providing critical services that allow business owners to focus on the what they love doing. We bring years of experience in IT, Project Management, and Digital Advertising. 
Not just a PM, I spent many formative years in the National Guard, where I was trained as an Air Traffic Controller. The courage, leadership, and integrity I learned as a soldier has played a major role in developing the human I am today.
I have spent majority of my career managing technical projects and programs in the healthcare industry. My passion is providing the best service possible to improve the situations of those around me. 
KASEY HUMACKICH, CPA
PLATINUM PRO ACCOUNTING
Hi! I'm Kasey Humackich, a CPA, wife, mom, ballroom dancer, and Sacramento native.
My entire career has been focused on Accounting and Finances, starting with my studies at CSU – Sacramento. I bring over 20 years of Accounting experience, bridging various industries throughout the State of California. My clients come from all sectors, including small business, CA School Districts, Healthcare and Construction, and more. In 2016, I launched my own Accounting firm, and am expanding my practice in El Dorado Hills in late 2019.
I specialize in all Accounting and Finance matters, from an individual 1040EZ to the complex returns of a large corporation. It is my mission to help you navigate the often confusing path of finances, while minimizing your stress.